Version: Streamsheets 2.5
To access the Administration Panel click on the user icon in the top right corner. In the opened drop down menu select "Administration".
User
This section contains tools to organize user-related aspects, such as user and their rights within Streamsheets. A user can either have viewing or administrative rights. An administrator has full power over all Streams and Apps, while the viewer is restricted to visual access. In the enterprise version it is possible to assign user to different workspaces with different roles.
Admin Role: Administator access is a level of access above the normal user. As an administrator one has global supervision and access to every workspace and every app with no restrictions. Further, access to the administration menu to organize workspaces and user is granted.
Usually full access is something rarely granted to a regular user. To allow a more refined user setup, there is the possibilit to assign development and/or viewer roles to a user.
Both, developer and viewer role can be assigned per workspace. A user can be developer in one and viewer in another workspace. If a user has not been assigned a role in a workspace, the workspace will not accessible.
Developer Role: Allows full access to a workspace with editorial rights.
The development role is suited for a user who is implementing a use case. The user will have full control over a workspace, it streams and apps.
Viewer Role: Has restricted access to a workspace. Can not access the Streams, can not control apps or edit them.
The viewer ionly has access rigths. He is able to open any app on the workspace without being able to change anything.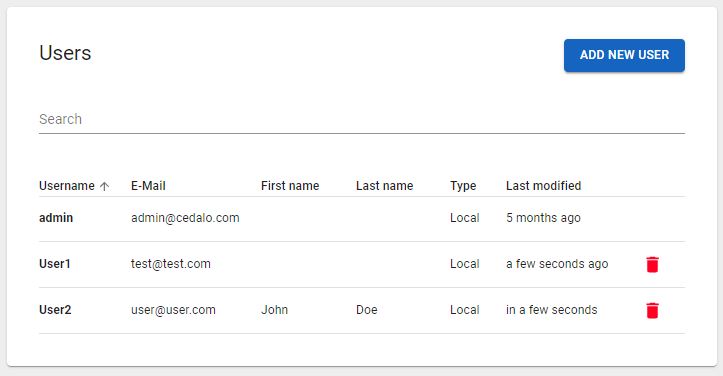 user overview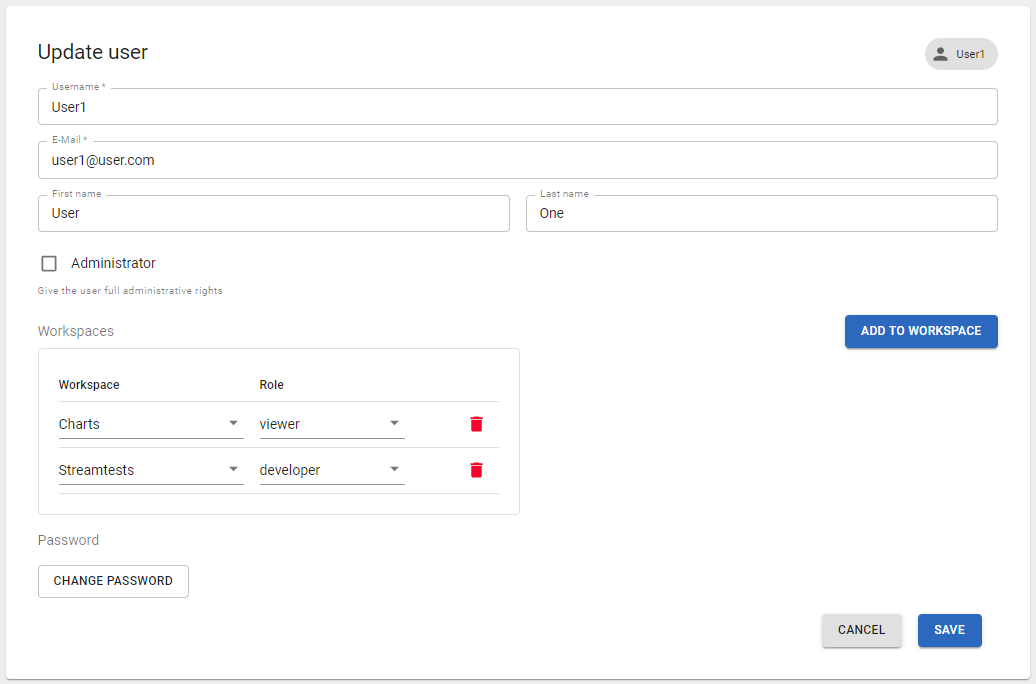 user details
User Roles are an enterprise feature
Workspaces
Workspaces help to visually divide one Streamsheets installation in multiple instances. Every Workspace oversees their own Dashboard with Apps and Streams. This offers the opportunity to divide projects over different Workspaces and easily adjust user access to certain. To organize your workspaces navigate to the administration menu.
Workspace access can be restricted by an admin. A user can either have full access, view access or no access at all. For the different user roles check the user section.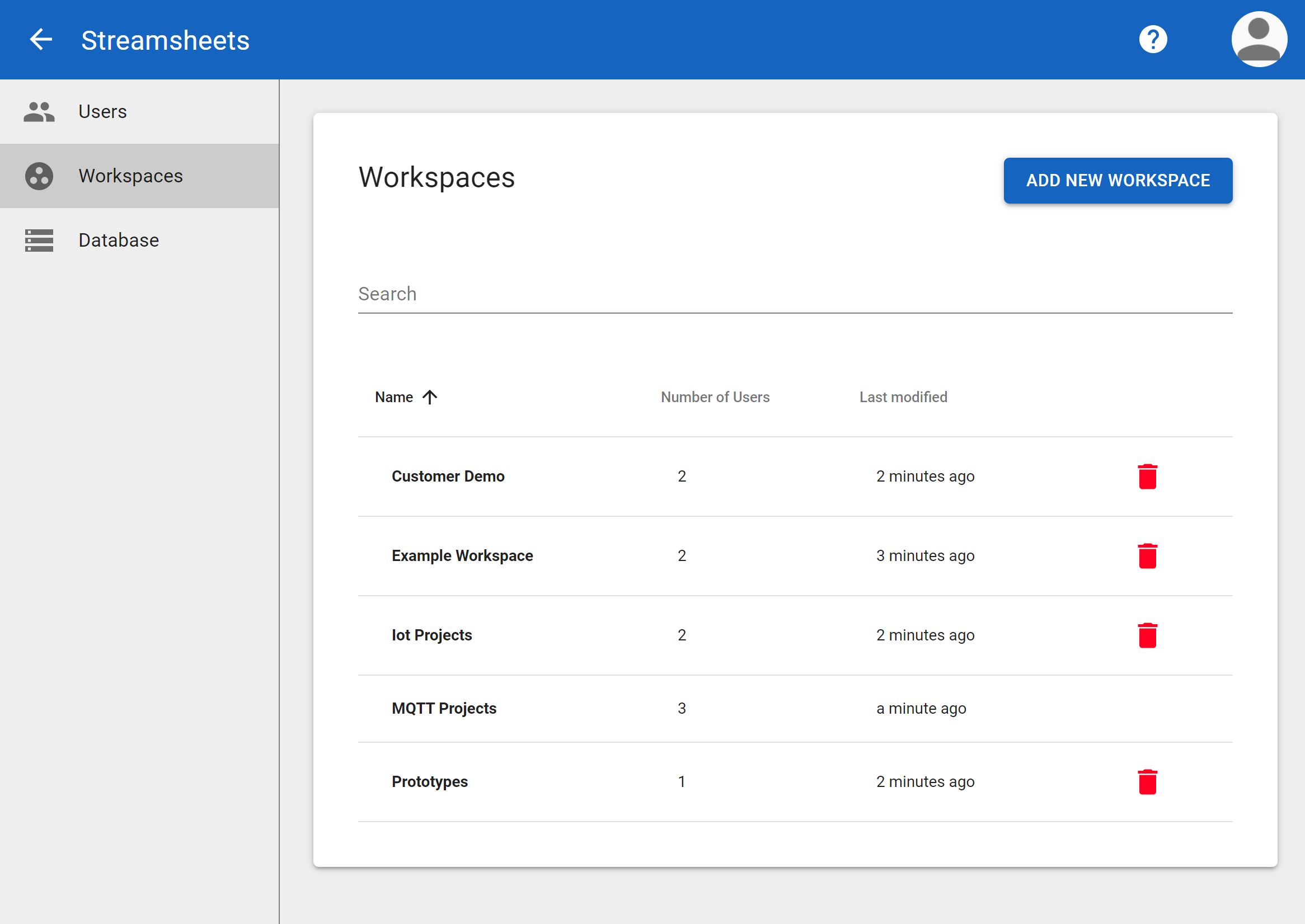 Workspaces are an enterprise feature and not part of the open source version.
Database
Downloading a Database saves the current version of your Streamsheets installation. All Apps, Streams, Workspaces & Users are being saved in one big JSON file. This file can be restored in any Streamsheet installation at anytime. Restart the complete Streamsheets Application after restoring the database from a backup file to finish the restore process.

GraphQL API
enterprise feature and not part of the open source version
Streamsheets offers an internal API, which can be used to remotly achieve user actions via GraphQL. Adding templates, setting streams and user can be administered over API requests.
For a full list of capabilities contact us at Inquiry@cedalo.com!